HIVE Uganda and COVID-19 pandemic
HIVE UGANDA UPDATES 31.07.2020
As we navigate the different stages of coronavirus pandemic with it economic and social impacts across our different community, our priority is safeguarding and supporting our people –employees, as well as those in our communities. We will continue to review and adapt the additional health and safety precautions, as well as new working protocols implemented across our locations in Uganda, in line with official advice from national government and health authorities.
As an organization working with vulnerable people like the blind, it is inevitable that we are facing some disruptions in our work. Yet our multiple origins, end-to-end inclusion, supply chain control and 'can-do' spirit means we are well-positioned to manage the impact of the pandemic on our operations and meet existing and additional customer requirements.
Similarly, our teams are going well beyond the usual course of business to use HIVE Uganda's local and global network to support blind beekeepers and rural communities during this crisis. Our relief efforts have sensitized and are supporting beekeepers with essential items such as liquid soap, face mask, white cane and seeds for food security, and those are part of our wider commitment of humanitarian aid to the fight against COVID-19 and is with support from Lot De Blindent.
Across our work, we are coming together to re-imagine our commitment to our customers, to our teams, and to the larger communities that we operate in. These are challenging times – with a lot of unknowns still ahead - but now more than ever, we are fully committed to our purpose to ensure we emerge stronger, together from this crisis. Please help us so that we can reach more blind people in the community against Covid-19. They say, prevention is better than cure.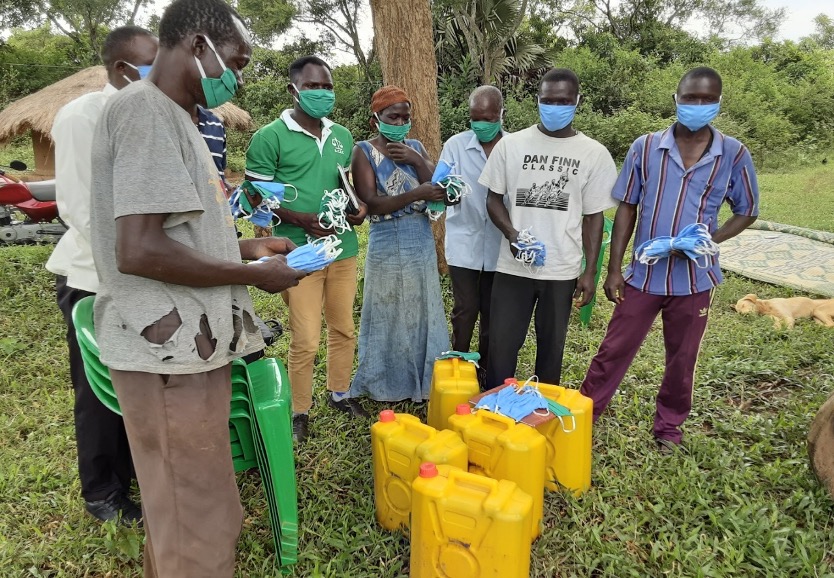 Community farmers supported with face mask and liquid soap by HIVE Uganda against COVID-19.